History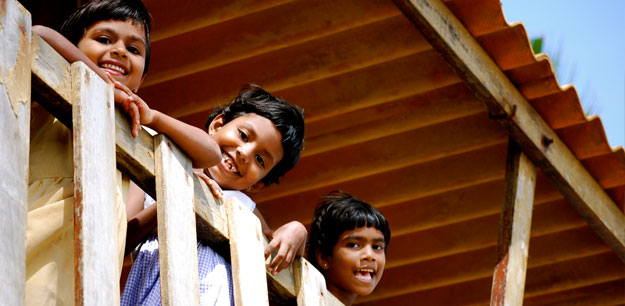 Child Empowerment International began empowering forgotten children in 1998. We started by providing holistic care for children in war zones and displacement camps throughout Sri Lanka. As an international partnership developed, the impetus was to recruit and train Sri Lankan teachers and counselors to work specifically with sexually abused and other traumatized children. Child Empowerment International initially started with 17 schools, but the number grew to 29 over the next year.
In 2000, Child Empowerment International broke ground on a 30,000-square-foot Leadership Academy to house children who were abandoned on city streets or in refugee camps. When Samudra Sri Leadership Academy was completed in 2002, we were able to care for and educate 200 marginalized children. In 2003, Child Empowerment International continued to add schools, bringing the total to 71 schools serving 5,000 children. Today, Child Empowerment International has 6,800 children attending 80 schools and education projects throughout Sri Lanka. Tragedy struck the day after Christmas in 2004 when a 30-foot tsunami hit the coast of Sri Lanka, killing 55,000 people and destroying several Child Empowerment International schools. We lost 126 of our students to the tsunami and several hundred more became newly orphaned that day.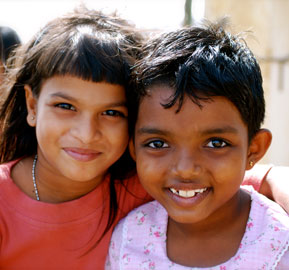 In the aftermath of the tsunami, Child Empowerment International became a primary provider of emergency care and rescue operations. The staff mobilized a rapid response team, and with the help of the U.S. military, began meeting the needs of the victims on the ground by channeling millions of dollars of aid and resources to the hardest hit areas. Poverty increased in the years after the tsunami, as entire communities and industries began the task of rebuilding from nothing. This made Child Empowerment International's work along the Sri Lankan coastline all the more vital. Our priorities become rebuilding the nine lost Child Empowerment International schools and providing daily trauma counseling for the thousands of children in our care. Later Child Empowerment broke ground on a new Leadership Academy to provide shelter and training for the hundreds of new orphan children placed in our care following the tsunami.
Kalapuwa Sri Leadership Academy opened in May 2008 with a capacity to house 400 children. This five-acre home for boys was an arduous labor of love made possible by support from Architects Without Borders, Engineers Without Borders, and the Moyer Foundation, as well as countless other donors and volunteers from around the world.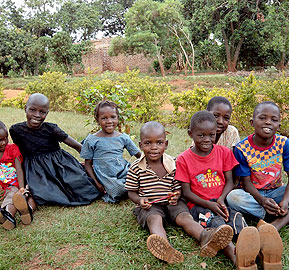 Since 2010 Child Empowerment has been providing education and health care for 300 children in schools in Uganda. The children who we care for are most susceptible to exploitation, whether as child soldiers, sexual slavery, or the unthinkable act of harvesting of human organs.
Since CEI has a 15-year track record, we have seen children in our care continue to university, with many becoming teachers (some are now working in CEI schools) or medical professionals. Children not inclined to higher education are directed to CEI vocational training programs (fish farming, tailoring, mechanical repair, and a host of other training opportunities) including internship programs established with local industries. CEI measures success once the child reaches adulthood and is able to care for they and often times other family members. Countless thousands of CEI graduates are now working as agents of change in their communities bringing hope and empowerment to the next generation. Therefore success is never measured in weeks or months- successfully empowering children victimized by war trauma takes years.
CEI has stateside offices in both Seattle and the San Francisco Bay Area providing a regional context attracting highly educated and professional volunteers and donors; these regional resources include corporate sponsorships and matching donations from Microsoft, Google and many other corporations as well as a significant number of professional athletes.
---
What You Can Do